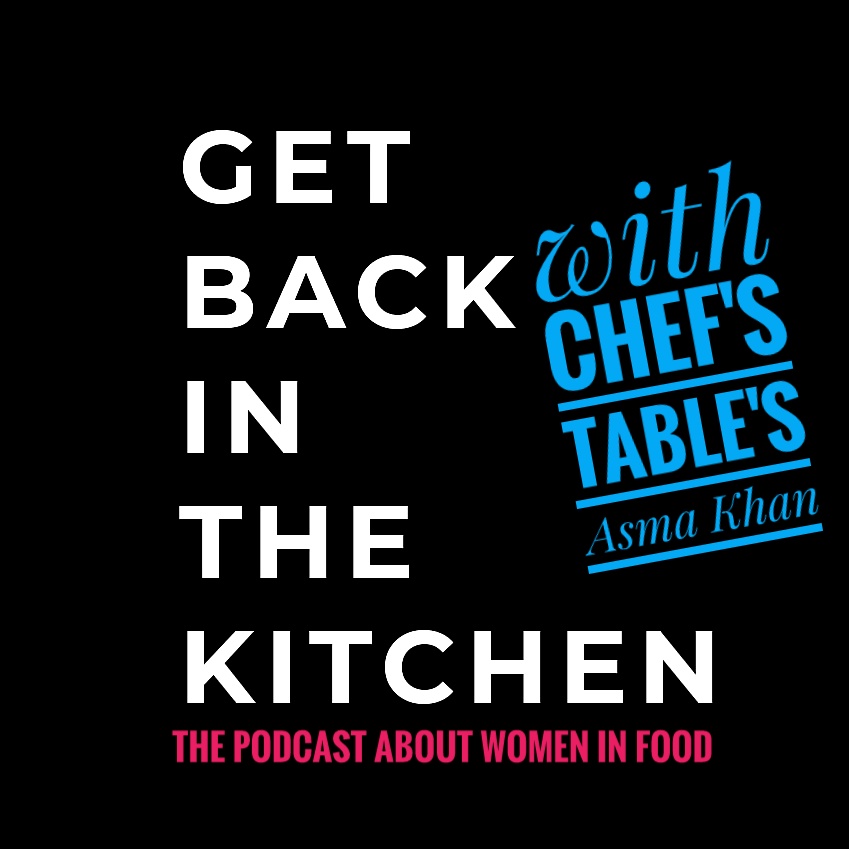 When Asma Khan came to England in the early 90s, she couldn't boil an egg. Homesickness would change that - she went back to Calcutta intent on learning the recipes she grew up with so she could recreate them back in the UK and bring a bit of India back with her. 
In this episode of Get Back in The Kitchen, Asma reveals all - her rise to international fame and why she will never be quiet when confronted by sexism, or any prejudice whatsoever.
Fast-forward nearly 30 years from when she first arrived here, she is a doyenne of the British restaurant scene. She began a supperclub, which grew into a pub residency in Soho. When a restaurant reviewer gave her a glowing write-up, the residency took off. 
Her restaurant came later. Darjeeling Express was already doing well when the producers of Netflix's hit show Chef's Table got in touch. The rest is history. 
Now Asma leads something of a double-life. When not at the restaurant pass, she mixes with celebrities who are keen to try her food - from Lupita Nyong'o to Queer Eye's Antoni and Keira Knightley. 
And she has also become a vocal campaigner for women's rights - visiting a cafe run by Yazidi women in Iraq to mark her 50th birthday, and berating out-dated male chefs including Marco Pierre White and Heston Blumenthal for their sexism. 
Get Back In The Kitchen is a podcast about women in food. It celebrates everyone from those running world-famous kitchens to those providing brilliant food on a smaller scale. it also looks at issues facing women working in food.
It's run by Melissa Thompson, a journalist-turned-pop up cook, who now runs food & recipe project Fowl Mouths Food. 
You can follow her at @fowlmouthsfood and the podcast at @getbackinthekitchen.